Company awards
News is published: 16-02-2015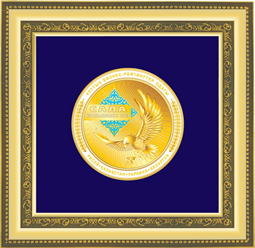 Translation agency "WORDEX" works at the services market on translation from foreign languages since 1998 and today takes on advantage place among leaders in this area.
Well-known Kazakhstan and foreign firms are regular customers of agency. Among them: "Winncom Central Asia" LLP, "Pilot Communication" LLP, "Novo nordisk А/S", "VIVA PHARM" LLP, "Glaxosmithkline Export LTD", "Eli Lilly Vostok S.A.", HAWAII Aquapark and etc.
Besides, now TA "WORDEX" closely cooperates with chairs of foreign languages of such universities as KazUIR & WL, Ablai Khan University and other leading language HEI.
In December, 2013 TA "WORDEX" was awarded with the National Certificate confirming that as a result of ranging of the full list of subjects of economic activity of Kazakhstan, according to data of official statistics, the enterprise was awarded with an honorary title "The Leader of Branch".
In December, 2013 TA "WORDEX" entered to "TOP 100" on OKED 74.30.0 among small enterprises of the Republic of Kazakhstan.